About Backwoods Hunting & Fishing Expo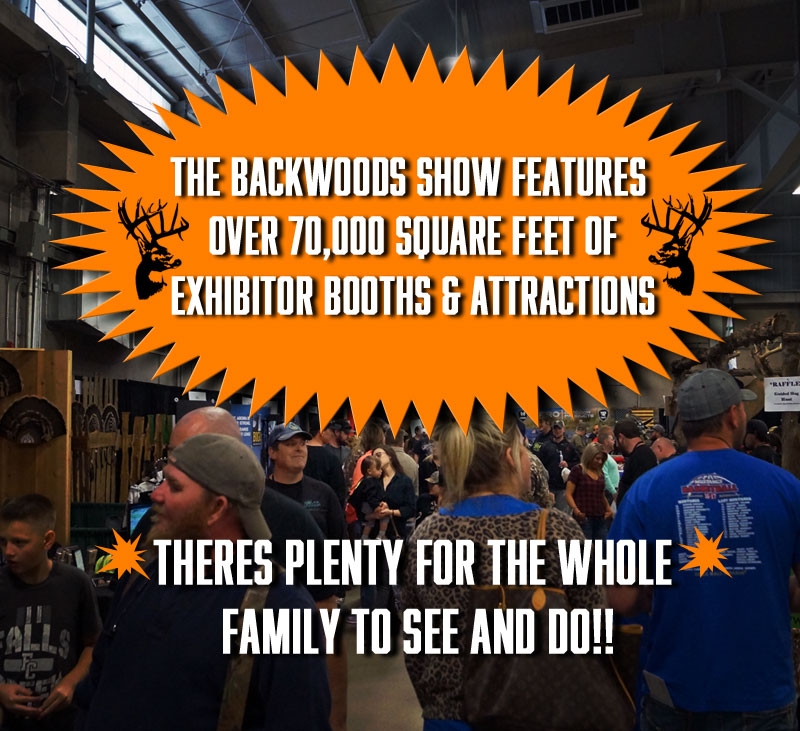 The Backwoods Hunting and Fishing Expo, llc hosts it's 35th annual event with the largest, most exciting program of attractions, exhibits and seminars. Its that time year again! The Backwoods Hunting & Fishing Expo will be at the OKC, State Fair Park March 4th-6th 2022. Oklahoma's Largest and Oldest hunting & fishing expo! Celebrating 35 years of Oklahoma's Hunting & Fishing heritage.
The Backwoods Show is a FAMILY oriented event that has something for everyone! Featuring some of the best Hunting & Fishing products in the outdoor industry, Guides & Outfitters, Oklahoma Whitetail Wall of Fame, African Safaris, Kids Zone, Kids Catfish Pond, Attractions, Giveaways, Seminars, Bass Tank and MUCH MORE! An event for the whole family.
One ticket purchase gets you in the door all 3 days of the expo (get your hand stamped and come back all weekend). If your a company in the outdoor industry looking to expand your product line into the Oklahoma market, then the Backwoods show is the place for you!
This big three-day expo will appeal to all people who love the outdoors, including experienced hunters and fisherman, as well as novices. There is plenty for the entire family to see and do!