2019 Backwoods Big Buck Contest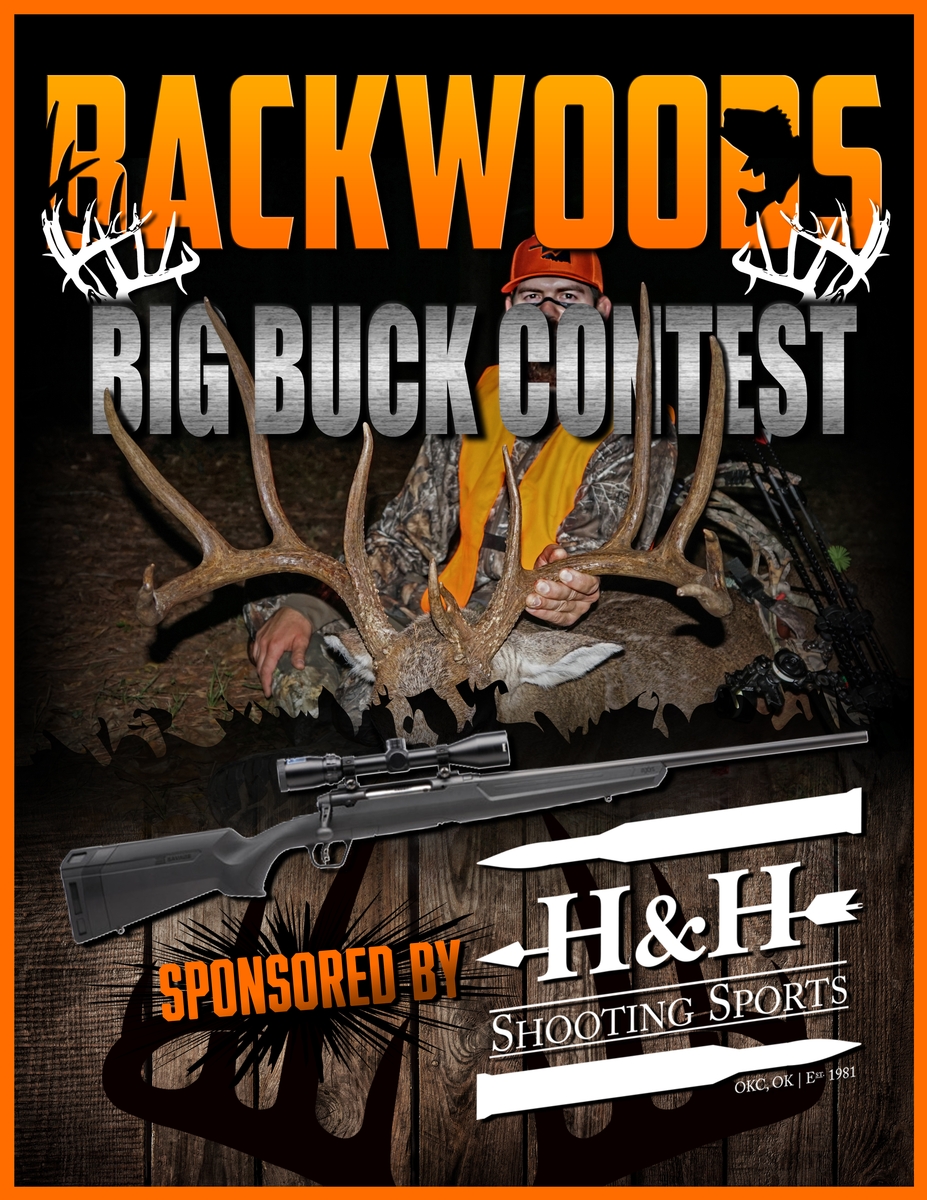 Here is your chance to enter one of the biggest, most exciting big buck contest's in the state!

Amazing Prize Package
Winners of the Big Buck Contest will be awarded with a Savage Axis II XP in 6.5 Creedmoor bolt action rifle with a Bushnell Banner scope from H & H Shooting Sports and an Official plaque from the Backwoods Hunting & Fishing Expo!! Not to mention the bragging rights that go along with it!! In addition, every deer scored at the Wall of Fame will also be entered in a drawing for a $500 gift card from H & H Shooting Sports!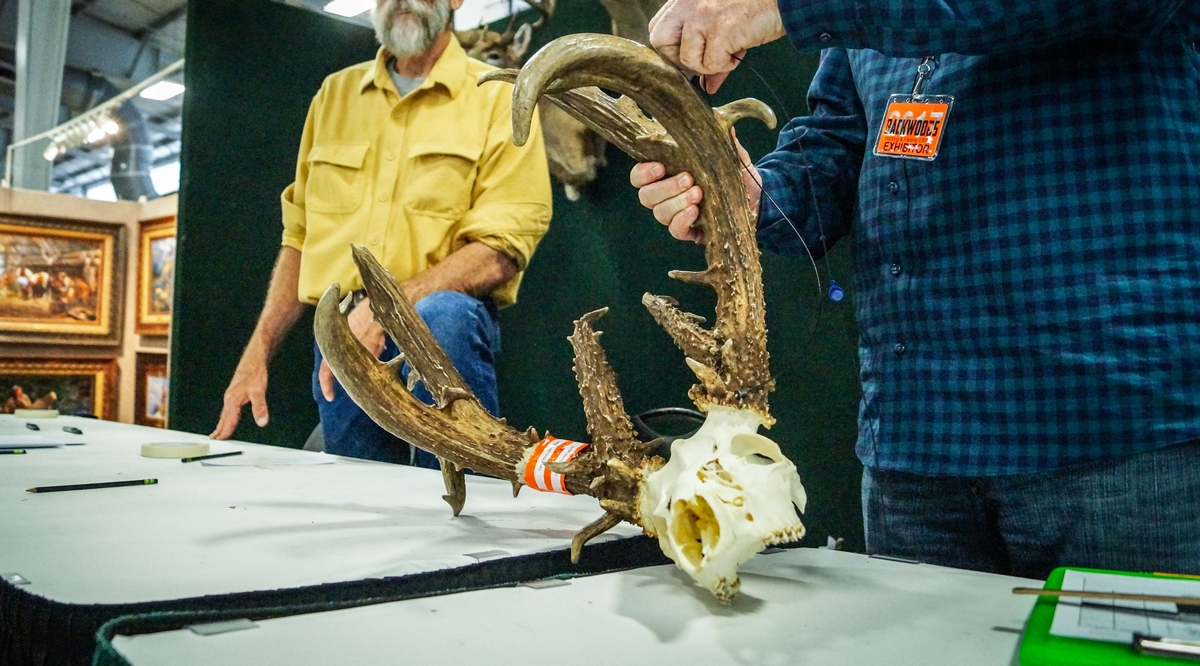 The Details
To enter Big Buck Contest, please take your deer to the Wall of Fame to have it officially scored
The big buck contest is open to all hunters who legally harvested an antlered whitetail deer in the state of Oklahoma
The deadline to enter the big buck contest is Sunday March 3rd at 12 Noon
Only 1 entry allowed per person per category
Contest will have 2 different categories: Typical & Non-Typical
Must follow all Oklahoma state wildlife laws
Must be harvested in Oklahoma
Must be from the 2018-2019 deer season
Antlers do not need to be mounted, and must have a solid skull plate
No deer from "game Farms" or deer harvested in "high fence" areas will be allowed to enter the contest and will not be measured
All entries will be measured by official measures using the Boone & Crockett and/or the pope and young scoring system
Winners will be determined based on the net boone & crockett score and/or pope & young score
All scores are final, no exceptions
All entries agree by their entry to allow Backwoods hunting & fishing expo the right to use photos for promotional purposes without further compensation
In the event of a tie in either division, a drawing will be held to determine the winner
All decisions by the backwoods hunting & fishing expo official scorers are final
All backwoods hunting & fishing expo employees are not eligible to enter the big buck contest